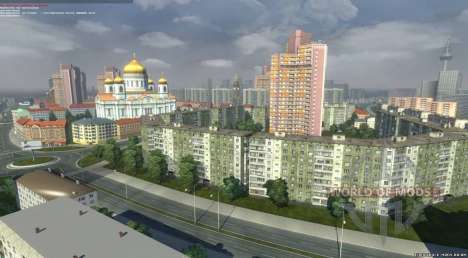 Perhaps, it is difficult to find another genre that has the same popularity everywhere around the world, as different kinds of simulators. And not the last place in this list takes trucksing simulators, and in particular American Truck Simulator.
In American Truck Simulator the generation of Russian gamers and modders who grew up on games of this genre, just could not help prepare some beautiful mods. No wonder since the game itself and the developers are very friendly to custom modifications. It is not for us to tell you how many Russian mods were in Euro Trcuk Simulator 2, but what about American Truck Simulator? When KAMAZ will start to conquer the American desert? Let's find out.
Russian trucks in American Truck Simulator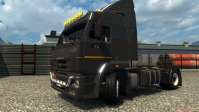 Russian and Soviet trucks widely known outside Russia. And not surprising, because the USSR not so long ago kept an iron grip on the half of the world, generously supplying the allies with products of its powerful industry. Of course, mods on Russian and Soviet equipment were very popular in Euro Truck Simulator 2. We can easily say the same about American Truck Simulator. Want to go all over California and Nevada behind the wheel of KAMAZ or Ural? Russian mods for American Truck Simulator, make it more than possible.
In addition to Russian KAMAZ trucks in this category include Belarusian trucks by BelAZ and Ukrainian MAZ, which, also, are in demand in the American Truck Simulator gaming community. By the way, do not forget about the Russian RV by GAZ. All this and, hopefully, much more is waiting for you in American Truck Simulator, either now or very soon.
Russian maps in American Truck Simulator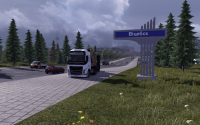 Russia is a huge country in which there is everything: endless forests, and steep mountains, scorching deserts and icy Northern wastes. That is why Russia map was so popular among the modders in Euro Truck Simulator 2. Russia is also present in ATS. The quality of the map easily competes with the official game locations. If you've always wanted to make a non-stop flight from St. Petersburg to Kursk, then what are you waiting for? Download map of Russia for American Truck Simulator from our website right now!
If you have always wanted to somehow diversify the gameplay in American Truck Simulator, add new complexities and new opportunities, huge territories and a variety of techniques, the Russian mods for ATS suitable for this purpose perfectly.