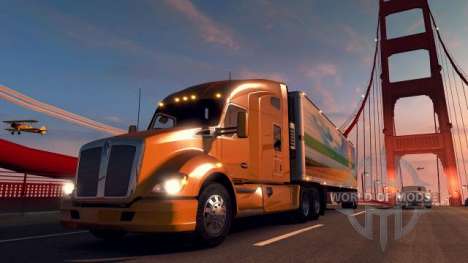 In most modern games there is no cheat codes in the usual sense. In many there is not even a gaming console that allows you to use game commands. How to cheat, you ask? The answer is a game trainers. Trainers for games are special programs that allow a dishonest way to obtain certain game advantage. For example: money, resources, invulnerability and such. Using trainers is very popular among the gaming audience, as they are most often the only alternative to more complex methods of cheating in games, like hacking the game using CheatEngine or ArtMoney.
American Truck Simulator from trainer PCtrainers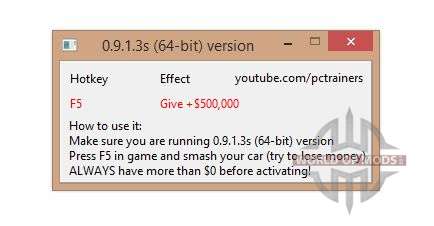 This small trainer is not an ordinary one. Honestly, I don't think you ever seen anything like it. The point is simple: when you activate the trainer you need some way to earn the penalty. Exceed the speed limit in front of a COP, run a red light, or the simplest way is just to crash into someone. And, here you are! Big amount of game money is in your pocket.
Hotkeys:
F5
- activate trainer.
American Truck Simulator trainer from MrantiFun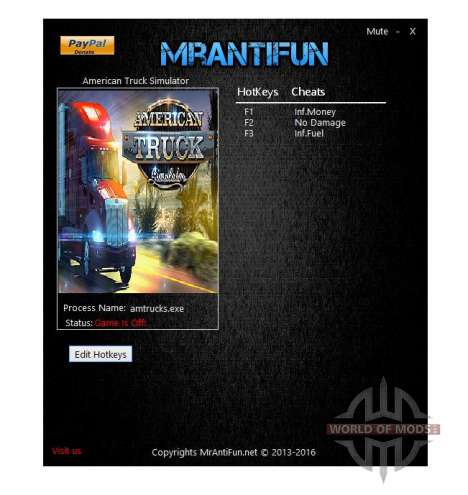 This is a more traditional trainer for early versions of the game. The trainer was tested on game version 1.0 - it is working without a hitch. Want to get a bunch of money easy and simple, just by hitting one button? With this trainer there is nothing easier. And if you bothered to call a tow truck after each random collision, then again you pomoshet of this trainer! Plus, it knows how to make your fuel infinite.
Hotkeys:
F1
- infinite money
F2
- no damage
F3
- infinite fuel
Installation
: it is the same for all trainers. Just copy the trainer file to the root directory of the game (not where you put the mods, but in installation folder with main game files). Run the trainer and only then start the game. To find out is trainer working or not, minimize the game and open the window of a trainer - there should be specified, the program found a running game or not.
PS
Because of the characteristics of its architecture, programs-trainers for games are often perceived by antivirus programs as malware. In 99% of cases it is not, however, always remains the 1%.