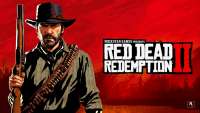 Red Dead Redemption 2 is the sequel to the action from the 3rd person, the events here occur in the Wild West. The storyline is a background of the original version of the game and tells players about the past of John. Fans of this kind of games will simply incredible, huge and beautiful living world in which characters live their lives and quickly respond to actions the player RDR 2.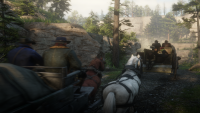 On our website in this section everyone can learn about the latest RDR 2 game: about the announcement, release date and more information to it. There is information about the video and you can read about the guides on difficult questions and see a lot of interesting and unique material on the game.
In this section you will find the latest news, which is closely associated with the game information from the media and opinions about the game from the players themselves. In addition, any news of Red Dead Redemption 2 you can discuss on our website.