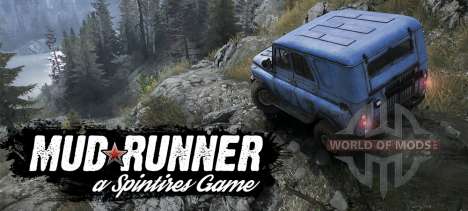 An old version has a lot of problem especially with multiplayer aspect. A version named «Mudrunners», of course, can`t boast of all realized promises, as for example the appearance of tracked vehicles, but despite this there are many interesting innovations.
There are 13 new models of SUV each of them has it`s personal features. The most «hard» players can test yourself in mode «Competition» with its 9 special locations. After that developers have paid attention to graphics and physics, adding a lock system and focusing on communications of the vehicle with the environment. They also have improved decorations. And there is a first-person narrative!
In any case regardless of justified or unjustified hopes all users as they have done before can invent their own modifications and implant it in the game.
Spintires Mudrunner is available for users PC, PS4 and Xbox One.