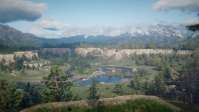 Red Dead Redemption 2 is a shooter about cowboys, which released return to its former glory of westerns. Quentin Tarantino released his film Disgusting eight, to this is a remake of the popular film the Magnificent seven. And those who love the Wild West I remember the famous Clint Eastwood as all the same was interesting to see this hero.
So, when the console finally gets a game about a cowboy John, players PC have rubbed his hands and waited for the game to computers. Since we already know that the first sensational news from Rockstar released first on the console. 7 years later after the publication of the first part of the Red Dead Redemption 2, it still remains exclusive.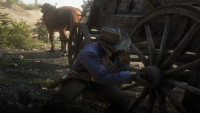 In our FAQ section we collected for you the most new and fresh tips, tips and advice that will help you to easily cope with the game RDR 2. Here you will also find articles that carry information about the game RDR 2. This will help you easily settle into the game world, to pass a difficult mission, etc. the Information in this section will be useful for both beginners and more experienced players.