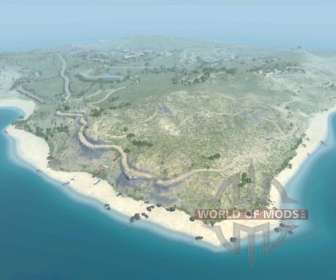 Game BeamNG Drive, released in 2013, steadily gaining popularity among connoisseurs realistic race games. The runs of cars around the track, dangerous stunts, crash-tests - these are just a few of the distinctive points of the game.
The basic modification of the game takes up about 300 MB and includes a minimum set of cars and maps. This omission is easily fixed. For all players
free
open access to download any
locations for BeamNG Drive
, presented to your attention.
Players will be able to organize racing races in large cities and desert areas. For full awareness of the benefits of each track is enough
free download maps for BeamNG Drive
and update of the original game files on your computer. Professionals and Amateurs of extreme sensations can become witnesses of unprecedented destruction in the virtual world of motor racing.
If the game seems too easy and would like to experience new sensations, you can download locations for BeamNG Drive with formidable terrain. For more complex tasks included simulation of extreme weather conditions, such as ice, heavy rain and fog.
All players who are creatively to thinking script virtual crash tests can experience a real adrenaline shock and to recognize the value of the victory obtained in real danger.