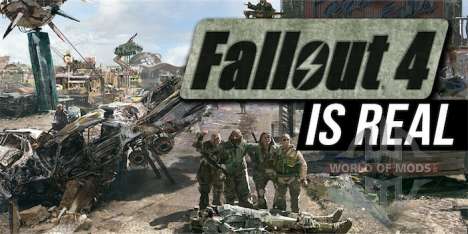 We can easily say that Fallout 4 is one of the most anticipated projects in modern gaming industry. Huge success of the Fallout 1 and Fallout 2, which became an icon not only in RPG games, but also in the science fiction as such, created a huge fan community, which has already been raised playing in the Fallout games. Of course, the fourth part of the famous series must not only justify the hopes of fans for the revival of the old spirit of Fallout (ineptly lost in the third part), but also a new features of the Creative Engine.
It would seem that the developers done well. New Fallout looks significantly better than its predecessor, there's a dynamic light effects, realistic fog and smoke and other newfangled graphical bells and whistles. However, now, with the release of other AAA projects of the new generation, this is hardly a surprise. What is really players interested in is the level of optimization and system requirements of the new creations of Bethesda Softworks. So what is in store for us with Fallout 4? Will Fallout 4 run on old PC or laptop?
And Bethesda Softworks prepares us quite decent requirements, allowing you to run the game even on a very average by modern standards, computers:
If your computer meets the requirements above but you still are faced with subsidence FPS, freezes or lags, try to wait for the official patch. For projects of this scale some small drawbacks of the optimization is a common occurrence. If your silicon friend away even to the minimum system requirements, don't despair! Many users are wondering "will Fallout 4 work on my PC?". Just stay tuned to our website, perhaps soon there will be mods that will allow you to run the game even on the acient device.