Titanium Edition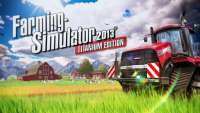 Game Farming Simulator 2013 autumn 2014 with the release of the new additions Titanium Edition acquired a large number of new features. The most popular farming simulator expanded garage special agricultural machinery, and is available for cultivation area. In addition, the black version allows to increase the number of actually existing brands of combines and tractors, especially brands Case IH, Deutz-Fahr, Lamborghini, Grimme. Of particular interest to the user can cause the expansion of the functionality of the online game. Now build your own real American farm became much more fun. To increase the social component developers titanium addon added the possibility of exchange between players modification techniques, new technologies to develop the farm and visit the farm friends. In addition, increased ability to play via the Internet. Convenient is the fact that if you are the rightful owner of the original version of the game enough to buy the Supplement online stores (steam, for example) and updated to this version. Only care and meticulous approach to detail in the life of your farm will be able to develop it to the heights of success.
Classics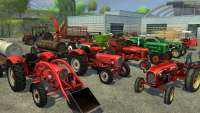 DLC Farming Classics offers players a fairly large list of changes in the user interface and the network's management. This addition in the garage players you can find such models of tractors and agricultural machinery, as Deutz D80, Güldner G40, Hatz H340,and Hürlimann D110, powerful Lindner BF 450 A and Schlüter Super 1500 TVL. Management added more easily control the current state of the farm and hints in development. You can download this DLC for free in Steam.
Ursus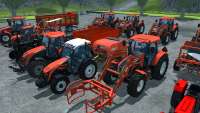 The list of popular farming simulator 2013 dlc continues Farming Simulator 2013: Ursus. It adds to the game equipment manufacturing company Ursus. With this addition, players will be able to acquire and use real-life counterparts tractors Ursus C-45, Ursus C-330,and Ursus 5044, Ursus 8014H, Ursus 11024. New model Ursus 15014 caught the fancy of most users due to the combination of high efficiency and low cost.
Väderstad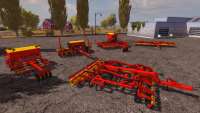 On April 2, 2014 was released addition Väderstad. The technique of this manufacturer had a great performance on real farmers fields and came after them in the game.
The DLC adds to the game the following models:
Väderstad Carrier CR 820
Väderstad Rapid 300C
Väderstad TopDown TD 500
Väderstad Rapid RDA 600S
Väderstad Tempo TPF 8
Lindner Unitrac DLC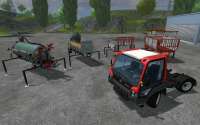 Farming Simulator 2013 Lindner Unitrac added to the game one car and additional equipment for him.
Lindner Unitrac 92 - Multi-purpose vehicle with a diesel engine and the large dimensions of the bridge for convenient use in the field.
Stöckl Manure Spreader Module
Kirchner Slurry tanker Module
Lindner Forage wagon Module
Lindner Transporter Module
Marshall Trailers
From the title of this DLC, you can guess that Farming Simulator 2013 Marshall Trailers will add to the game exactly freight transportation trailers. All models meet existing models on the list:
Marshall BC 32 (Flat / Bale Trailer) - Large 10-ton trailer nespokij cargo total tonnage to 14 tone
Marshall MS 105 (Manure spreader)
Marshall QM 16 (Tippers)
Marshall ST 1800 (Slurry Tank) - Tank of 8 mm steel for transportation zhidkosti up to 8000 liters
Marshall VES 2500 (Manure spreader)