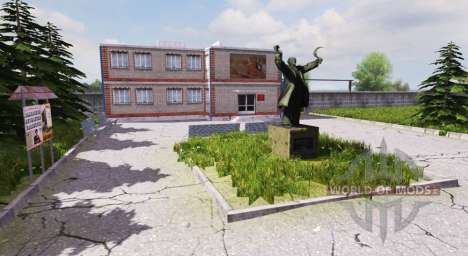 Recent simulations of different spheres of human life is becoming more and more. It happened with Farming Simulator 2013, the first of which was born in 2008. Despite casualness seemingly simple and easy game to pass her quite difficult, and the number of different nuances makes quite a long time to deal with the mechanics. Perhaps that is why simulator games have become so popular in the Russian community. And not only Russia loved it, in fact, Ukrainian and Belarusian players also evaluated various modifications to the game.
What is so fond of the series farming simulator our players? Probably, this is due to the extensive amount of equipment, very sophisticated gameplay and an abundance of landscapes and crops. But the key factor was the emergence of the Russian farms, which subsequently caused the appearance of the Russian fleet of tractors and machines.
Russian technology in Farming Simulator 2013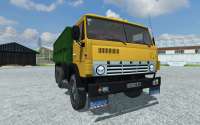 Russian mods perfectly diluted boring gameplay that requires players perseverance and hardening. The emergence of Russian machines such as KAMAZ, MAZ or ZIL forced domestic players to feel more familiar and familiar atmosphere. Despite the abundance of technology, Russian players steadily choose exactly familiar equipment and transport, which occurs quite often in real life.
Not only Russian machines were a novelty and joy to players. Masters and developers have successfully added Russian tractors and combines, among which MTZ, Yenisei or DON. The sowing of crops, ploughing and harvesting became even more exciting when you work known tractor. In General, to participate in the gameplay very interesting and fun: you need to change the fuel, to monitor and to cook food. All this time, it is possible to communicate with other players, if you prefer multiplayer.
Russian maps for Farming Simulator 2013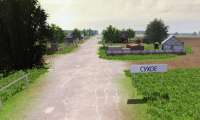 But the Russian harvesters or Soviet equipment are not the only new update for the game. Russian maps that show domestic farming, farms and fields - all of them also received no less popular. For example, players can get away from foreign technology and unfamiliar locations, because much more interesting will be Russian maps.
One of the most popular card Chernobyle and Farm Dawn, which immediately won the hearts of our players. By the way, not only the terrain, buildings and equipment suggests that you are a farmer it is a collective farm in Russia. It came even peculiar to our region cultures, everyday problems for the delivery of milk and eggs, as well as travel on bad roads and off-road. In the end, everything turned out as we are accustomed to. In addition to these locations, of course, there are still a list: Tarasovka, Novgorodova, Dry, and many others, but no less interesting and familiar.
Play Farming Simulator 2013 - interesting and fun, because the game allows you to fully plunge into the world of farming, to raise cattle and sell crops. A great pastime in the company of farmers is guaranteed, and the map of Russia will seem familiar to the smallest detail.