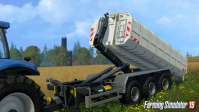 FS 2015 wouldn't be the game it is, if not a lot of variety DLC available for purchase on the official website of the game. And not only to buy, by the way! One of five DLC are free and you can calmly download it, if you have a licensed version of the game. What include DLC? Oh, a huge variety of stuff! Firstly a great many different techniques: more powerful harvesters and tractors, which will allow you to harvest faster and more efficient heavy trucks trucks for transportation of the harvest and of storage in your large bins. Secondly is lots of accessories: graders, windrow harvesters, front loaders, mower, tedders, manure spreaders, harvesting machines for various crops and other things, other things, other things.
As you can see there are plenty to choose, and a special issue of "is it worth it?" for this fan is not worth it. Now let's look at each DLC a little bit more in detail. Let's start from the beginning:
ITRunner - DLC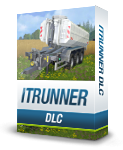 This update adds 8 new modules for the truck: ITRunner 26.33 HD hook lift trailer, Skip, Bale Container, Wood Container, Slurry Container, Grain Container, Chaff Container and Manure Container. The update can be
purchased
for $9.99.
JCB - DLC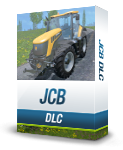 This update adds to the game 5 tractors and accessories company JCB: JCB Fastrac 3230 XTRA, JCB 8310 Fastrac, JCB 260, JCB and JCB 435S TM320S. The update can be
purchased
for $9.99.
FREE DLC - New Holland Loaders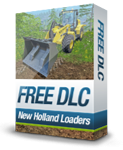 This is a small free update adds two new tractors of company New Holland Loaders: New Holland W170C New Holland LM and 7.42. You can download this update totally for free
here
.
New Holland - DLC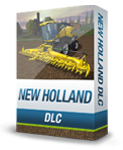 This update adds to the game harvester New Holland FR 850 and a few accessories to it: SFI New Holland 900, Kemper 390 plus, New Holland 600 FDR and New Holland 300 FP. You can
buy
the update for $6.99.
Gold Add-on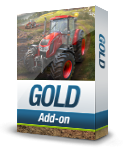 This update adds many new equipment and accessories. Including Rostselmash Torum 760, Zetor Forterra 150 HD, Kverneland Qualidisc Farmer 3000, Farmtech TDK 1600, Tatra Phoenix and more. A total of 22 units of new equipment and accessories. You can
buy
the update for $14.99.
Holmer DLC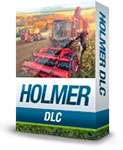 The brand new update Holmer DLC adds to the game new agricultural machinery brand Holmer, including: Holmer Terra Dos T4-40, HR 9, the Terra Variant 600 eco, 25 GB, 35 RB, Bergmann TSW A 19 TV, TV Zunhammer and Zunhammer Vibro. 9 new vehicles. The update can be
purchase
for $9.99.