The official release of Farming Simulator 2015 expected a lot of fans of the genre simulation of real life. The previous part of this popular game were pleased with the players entertaining gameplay, so the developers have tried to improve other aspects of his creation. Want to know what they implemented? This description will tell you about the most important changes of this project and will tell about the main differences between the new virtual farm.
Features of the gameplay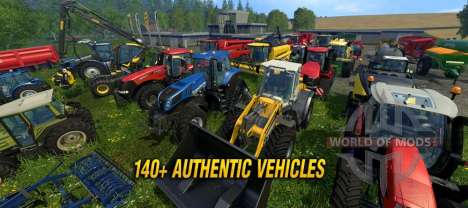 In fact, the gameplay fresh version of Farming Simulator has undergone qualitative changes. The player still have to perform the duties of the owner of a small farm, which eventually turns into a farm complex. However, now the company's employees Giants Software has brought to the game variety, increasing the amount available for transport to 140 units and adding 20 new brands. The development team has listened to the gaming audience and pucrasia map mountain scenery, a number of cultures for inoculation also increased significantly. In General, the players were all the same familiar Farming Simulator, but now there is much more opportunity for development.
Graphics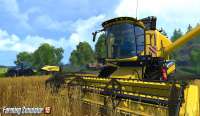 What's new offer us FS 2015 in terms of graphics? Description of the game says that for the picture quality it meets the brand new graphics engine. It provides a higher level of detail for all objects involved in the gameplay. According to users, in the new part of the simulator you will never see "boxy" agricultural machinery (tractors, harvesters and other machines) due to high-quality smoothing of the image. These features attracted to Farming Simulator much more players who appreciate not only fun gameplay, but its realistic.
Social interaction
To conquer the top of the virtual universe, as before, you alone, but still play with friends, this process becomes much more interesting. For the fast development of your farm you will be able to seek the help of 15 friends. Such cooperation will allow you to become a successful farmer in the shortest possible time and learn all of the innovations proposed by the developers from Giants Software.
Access to a huge open world, the variety of vehicles and crops, a new graphics engine and improved physics - all this is only a small fraction of qualitative changes in Farming Simulator 2015.