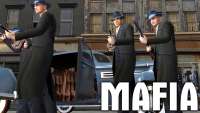 Mafia: The City of Lost Heaven is indeed a legendary game that combined multiple genres: a third person shooter and a driving simulator.
The game tells the story of an Italian mafia in a fictional city called The Lost Heaven. The beginning of the game takes place in 1930 We see the protagonist, Tommy Angelo, talking to a detective after 8 years have passed since he joined a criminal group. He was but a taxi driver when he got recruited into the mafia that ruled the whole city.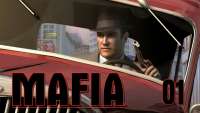 You can complete storyline missions as well as just stroll around the city. The latter becomes more fun once you complete the game because you'll be able to play some side missions.
Completing these missions will unlock new unique cars and races and earn you some cash as well. You can find new maps, vehicle and weapon mods on our website. Some mods can also change the gameplay in many different ways. All mods can be downloaded for free.