This page presents the cars from the game Mafia: The City of Lost Heaven. Gamers will be able to download the modifications for free on our website.
In the first part of the Mafia, there are about 50 different brands of cars. The main characters as you progress through the game story will hack other people's cars to open new in the game mode "Walk". It is also possible to get a unique car that will be available to the gamer only after completing tasks in another mode.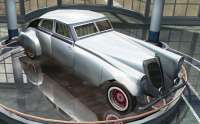 In the game you can also find public transport, for example, trams, subway, steamers. You can also find a bus that was cut from the last part of the line of the game. Players who are authorized on our site can download mods for cars for Mafia absolutely free, and most importantly quickly.