On this page, you can find different mods for Mafia: The City of Lost Heaven, a game loved by millions of players all over the world.
All mods are compatible with the storyline, so you can use them and not worry about ruining your progress.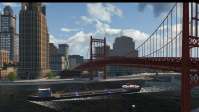 Some of the best mods are:
Mod for widescreen monitor option.
Mod with a number of different graphic presets.
Mod for enhanced texture quality.
Mod for character and weapon models.
Mod for new vehicle models and a retexture.
There are many more interesting mods for Mafia that can change the gameplay and add more cars, guns, missions etc.
You can use the search on our website to find the right mod for you. Each mod comes with a description and an instruction on how to install it. All mods can be downloaded for free from our website or from a file sharing service.