On this page, you can find skin mods for Mafia 2 Skins allow players to change characters' appearance by applying a different set of textures to them.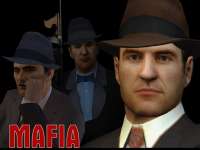 Skins can make your character look however you want. You can also download skins for pedestrians and other characters in the game. Feel free to use the search engine and sort the results by your preferences to find the right mod. We constantly upload new mods, but you can also contribute to the project if you wish.
All mods can be downloaded from our website for free. They're automatically installed, so you don't have to bother with the process yourself. Enjoy the game!