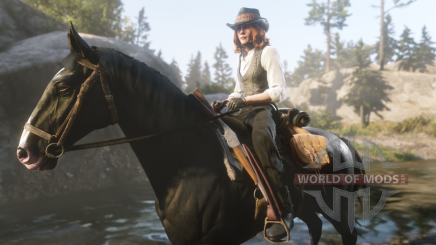 In the game Red Dead Redemption 2 is shown many different breeds of horses. All of them can be divided into categories. Each horse has its pros and cons.
Let's look at the special features:
Horse riding - a horse used as a means of transportation;
Horses to pull slow – moving rocks, nevertheless, have improved characteristics;
Horse racing is a pretty fast moving, but stamina and health they have low performance;
Horses for work is moving slowly, but stamina and health are excellent;
Perfect horses – those who have remarkable performance in everything, but find them rather difficult;
Horse for battle – high health, slow acceleration, the speed is small;
MultiCLASS horse combines the characteristics of horses to pull and work;
Military horse – rare horse, but still you can find them, they have quite high performance.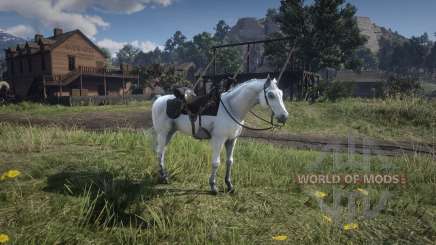 War horse in RDR 2 is quite a rare species. Its fairly rare to see on sale. The price of this horse is very high and starts at least from $ 100 and can easily reach up to 400.
For the most devoted fans who pre-order, the developers have prepared a nice bonus in the form of a free war horse. You can get it by entering the special promotional code if you have one. Well, if not, no problem - go to the stables Valentina after completing the mission "Exit pursues slighted ego." There you will find a free war horse.
Another free way of getting war horse will travel to the Prairie and tame a wild horse. Buy the breed you will find in the area North-West of Blackwater. Remember, however, that wild horses have a particular temper, which reduces their performance.