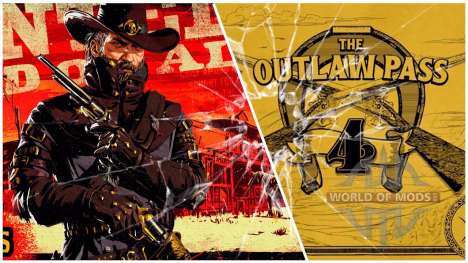 Final Week of Outlaw Pass No.4
RDRO owners have a week left to complete their fourth Outlaw Pass, with a new set of rewards just around the corner. Players with a pass will receive a free treasure map for this week, as well as 5000 XP for an accelerated rise to 100 rank. Upon reaching the 100th level, they will receive a prize - the Morement costume, coveted by many.
A huge number of bonuses for Bounty Hunters
All licensed bounty hunters will be rewarded with 2000 Role XP as well as Doable RXP for completing any mission. Equipped items of exceptional quality will increase experience gain by 30%. Holders of the Prestigious Bounty License are not without benefits, they also deserve the listed bonuses. In addition, they will start rewarding for completing legendary quests - for each, additional gifts: 25 poisonous throwing knives and 100 rounds for the Express rifle.
Get more labor telegrams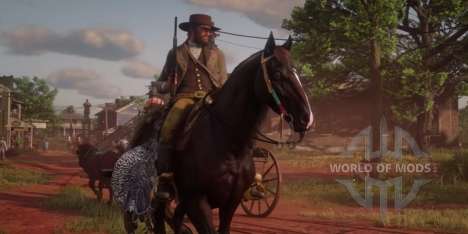 It is worth immediately checking your bag for a new source of telegrams, if it is not there, you need to inspect the mailbox at the base or get to the nearest post office. Having successfully completed the Outrider, the mission to escort the van from Brittlebruch Trawl, until March 15, the opportunity to receive a 30% discount on the Bounty Hunter van is secured.
Discounts
40% discount on the retail price of all rifles
30% discount on all weapons from the Bounty Hunter set
30% off off-hand holster and reinforced lasso
30% discount on upgrading ability cards
Prime Gaming has something to please
Red Dead Online users, with their Prime Gaming connected to the RGSC, are no exception to this carnival of bounty.
Free Bounty Hunter license

Reward - Amethyst-trimmed Bounty Hunter livery
Additionally, premium players will receive 5,000 Club XP and a 50% discount on Looped Shotgun until March 15th, as well as 200 Pump Ammo.