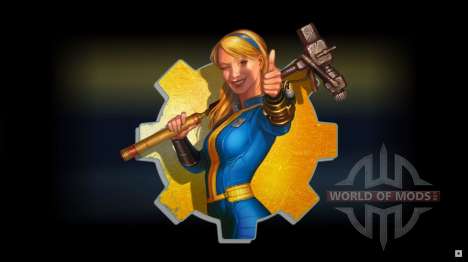 Three new updates for Fallout 4, called
Contraptions Workshop
,
Nuka World
and
Vaultec Workshop
were announced by Bethesda Softworks at the E3 2016. What awaits all Fallout fans in these two new updates? Read on in the article!
E3 is perhaps the most anticipated event in the gaming industry, because that's where the venerable developers and small studios are announce their new projects. Of course, E3 so much excites the minds of fans of computer games worldwide. E3 2016 is no exception. Especially for Fallout 4 community, since Bethesda Softworks showed a trailer for two new DLCs for the last part of their post-apocalyptic series.
Contraptions Workshop
as the name implies, adds a whole new range of contraptions for building your settlement and improve your settlers' life. It's cool and all, but how will we use such contraptions in the post-nuclear world? We guess only time will tell, moreover, pretty soon we will be able to figure it out, because the update will be available next week.
Another update that planned for release in July, called
Vaultec Workshop
and looks much more interesting, because there we will have the opportunity to build our own Vault and even experiment on the residents! Very intriguing, we hope Bethesda will provide with more details later.
And the most mysterious, at the moment, DLC called
Nuka World
plan in August, apparently is the next story DLC. At least, so you can decide after watching this perfectly staged trailer. But, again, there isn't much details.
The news about Fallout 4 is definitely intriguing. Share your opinions in the comments below and don't forget that on our website there are lots of useful articles, for example, the article about the
items ID for Fallout 4
, and many others, which contains absolutely necessary information for any Vault Dweller.