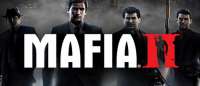 The legendary story about gangsters and their dirty business finally got a sequel. Mafia 2 can offer you an even more intriguing and exciting experience.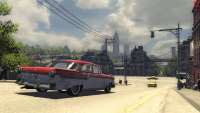 The new engine allowed the developers to add many different features to the game, making it look a lot more realistic than its predecessor. The game world also became quite a bit bigger and more detailed, however it preserved the overall style of the series.
Vito Scaletta is the new protagonist. He was born in a poor family of Italian immigrants. He was but a young boy when he realized that one can earn a lot of money and respect by nefarious means.
As Vito and his friend steal cars and commit small crimes, they start to become gangsters. However, the life of a criminal turns out to be not as easy as they thought.