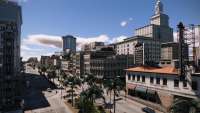 Mafia 3 is a third-person action-adventure video game.
The game is set in a fictional city called New Bordeaux and tells the story of Lincoln Clay. Players can now move around the city using not only cars, but also boats.
The city is divided into different districts and it's become significantly more large than its predecessor, Empire Bay.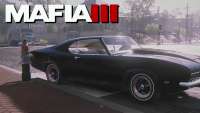 Much like the previous games, Mafia 3 focuses a lot on the main story, however players are free to explore the large open world and engage in many different activities. One of the main new features allows the player to attack and overrun territories owned by the Italian mob and assign their lieutenants to control the area. They can also help Lincoln in gunfights and other situations.