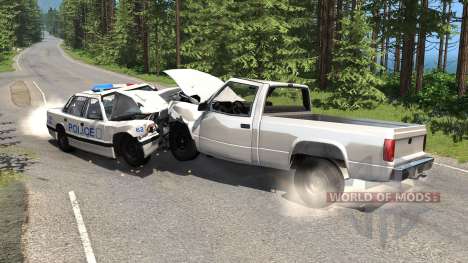 The BeamNG team has begun collecting feedback on the BeamNG.drive car simulator. Soon the game studio will prepare the next patch.
The last update to the BeamNG.drive car simulator was released on February 11, but there were no significant changes in the game. The BeamNG team made changes to the localization of the game in different languages, fixed crashes on consoles and fixed data encryption in ZIP. The release of patch v0.21.4 was the second this year. Prior to that, in January, the developers released a hot fix with fixes for the engine, localization, technology, physics and campaign.
For now, the official BeamNG blog has gone quiet, both on the official site and on Steam. The developers continue to collect information from players that the studio asked to write their wishes on the
blog
. According to rumors, the next BeamNG.drive update will be released in early spring, but what it will bring is still unknown.
So far, the community has highlighted several major issues:
- The game has become too demanding, lowering the FPS;
- BeamNG.drive lacks desert, snowy and rainy locations;
- AI actions are too constrained, even when high risk is included;
- There are few racing tracks on the GridMap and no bad weather conditions.
In the discussion, the BeamNG moderators mentioned that they will be working on improving game performance, GridMap, physics of destruction and increasing the fleet of cars.
Recently it became known that the teams of crash testers IIHS (USA) and Euro NCAP (European Union) want to use the BeamNG.drive functionality to check cars for safety and quality. But organizations won't give up on a real test drive.