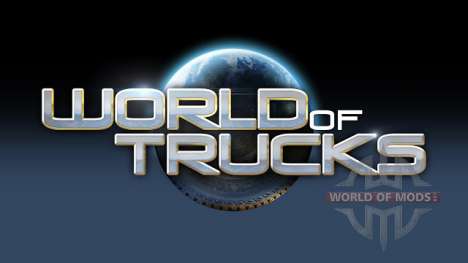 SCS Software continues to develop World Trucks, gradually filling it to their players. This article is a translation from the developer, which tells about service updates and adding new achievements.
"We'd like to do more, and give recognition to the most loyal and hardcore players who spend a lot of their time in our games. Behind the scenes, our backend World of Truck ready to collect some statistics and information about suppliers, occupying a place in the system and it gives us a great database and set of tools to use for something new.
We are happy and proud that the number of drivers connected to WoTr is growing steadily. We know that truckers love to show off their achievements, their statistics, distance, volume and weight of their work, which they delivered with their powerful, loyal, diesel beasts. And how better to show what you are a trucker than hunting for achievements?
So today we added some brand new achievements for all those, chanachel time and added their profiles to our WoTr website: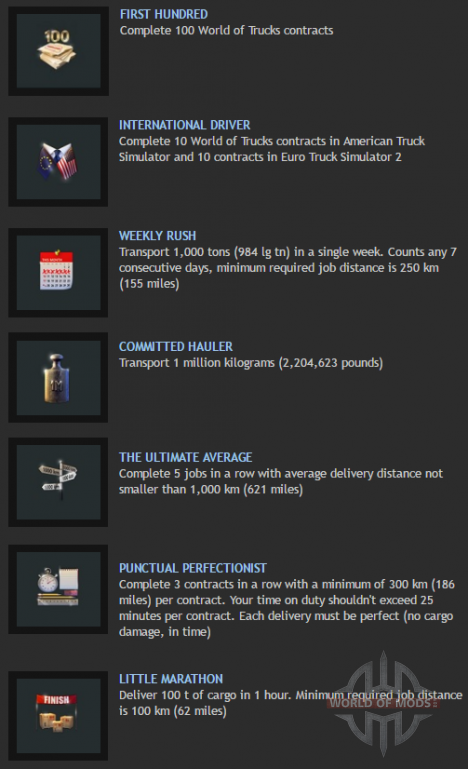 Also there are two hidden achievements to aspirations, but we would like that would you find them yourself. You can see the list of all available achievements in your profile on worldoftrucks.com.
Also, a small reminder: you achieve work retrospectively, so don't worry if you have already passed some of the required criteria, they will be taken into account. In addition, some of them can be performed multiple times so that you can do even more skill and their passion for truck driving, receiving them again and again.
Only one question remains...
Are you ready to fasten your seat belt, start the engine and make the challenge?"