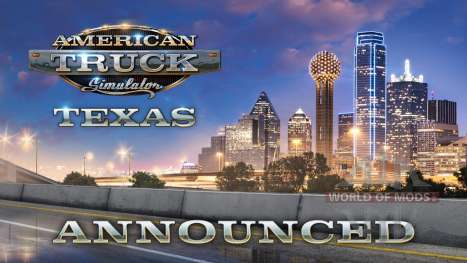 Despite the amount of work on the Iberia DLC for ETS 2 and the announcement of the preparation of the "Hearth Of Russia" add-on, SCS never ceases to delight fans of the franchise. On March 12, it was announced that the Texas DLC is in development, an upcoming expansion for ATS.
There is no doubt that Texas will bring with it large territorial expansions for the global map. In reality, the state is the second largest and most populous, in the game you can feel it to the fullest. Rich in sights, Texas attracts the attention of guests, there is something to see - outside the tractor window, local landscapes can be displayed.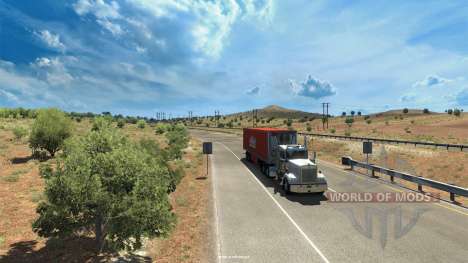 Aside from its cultural significance to the United States, Texas is a great place to do business, with many large enterprises located here, from agriculture to power generation. The driver will not be left without orders for the transportation of goods by looking to the south of the country.
The developers have confirmed that the pipeline of extensions for the game is preparing two large portions of content for the owners of American Truck Simulator. Two new states - one of them announced DLC Texas. Speaking of the development of new additions, it is worth mentioning that DLS is at an extremely early stage of production. SCS are worried that the amount of work entrusted to them could lead to technical errors, but they promise to cope - adding such large territories is not an easy process.
The size of the upcoming project will slow down its creation, so expecting a release from Texas this year.