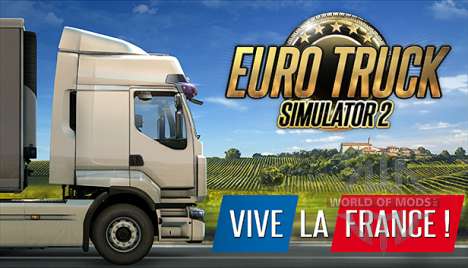 SCS Software has released a new DLC designed specifically for Euro Truck Simulator 2, called "Vive la France !" on the Steam platform. The Supplement is already available for purchase on Steam. In this article we will tell you about features and innovations that will be available for play after purchasing this DLC.
December 5, 2016 in Steam became available for purchase
new DLC for Euro Truck Simulator 2 "Vive la France !"
. In fact, this large-scale change of map in the game. As the name implies in this addition France has been extended. Of the features of this DLC, developers called beautiful surroundings, famous landmarks and slightly improved graphics. But if in addition you want, for example, will ride on a new truck or use new trailer, then you can download
mods for ETS 2
from our website.
In France, the many different bridges which are distinguished by their architecture and not only this. They are different in their width, height, withstanding the load, etc. Each one is unique. SCS Software in this addition to the Euro Truck Simulator 2 has added some of the famous bridges in France.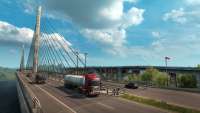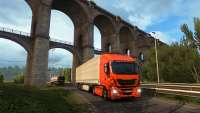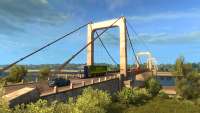 Also want to mention a beautifully atmosphere of France in the countryside. Clean air, typical villages architecture and buildings, vast fields - everything that will make you fall in love with these landscapes. And when once again you'll deliver the goods to another city, then along the way you will always be able to enjoy this beautiful view from the cab of his truck.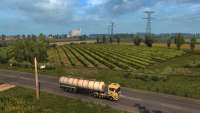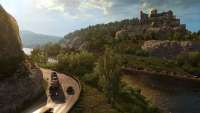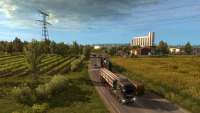 Main Features:
The developers supplemented a map of France on which you can really learn about this country
Added about 20,000 km of new roads and highways on which you will deliver goods
Famous landmarks that you can easily learn, even if you were in France
New French cities and suburbs are created on real prototypes
The landscapes of villages and their surrounds that charm from first sight
The vegetation along roads has been improved. She became more dimensional and realistic
Added a new local company from which you will be able to take jobs
The game now uses the French tollgate system
Opened a new industry, including 5 zones of nuclear plant zones
Are available to new cargoes for transport
Do not forget that soon will come the winter sale on Steam. So I advise not to hurry with purchase addition, and to wait for future discounts and we hope that the price will be reduced.