Spintires is a game about off-road, in which players will need to carry loads on vehicles on the roads, where there is no paved. And now it is available for purchase in the store Mail.ru Games. In this article we will explain what the difference between the new version and the version in Steam.
The game was created for the contest Havok Physics Innovation Contest by Intel, that took place in 2008-2009. Originally, it was a simple demo, showing capabilities of the engine and was warmly received by the community, that contributed to the further development of the project in the full game. Spintires beginning on Kickstarter, where the gaming community has paid attention to it. The game has changed significantly, has acquired additional functions and acquired an army of fans, some of whom are doing mods for it. An interesting fact is that the developer is one person and he spent on developing game for near 5 years!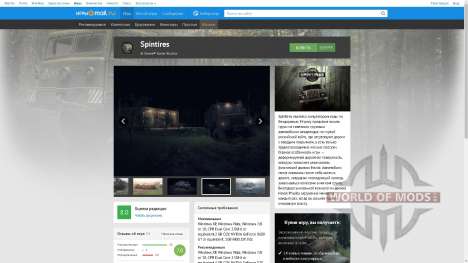 And here is November 16, 2016 Spintires came in the store
Mail.ru Games
. This is the second platform, where it will be sold officially as a digital key. It's almost the same version of the game Steam, only without multiplayer and Workshop. But it has a number of good advantages. Buying Spintires in the Mail.ru Games of the you will get:
14 new vehicles, which are the most popular among custom mods
Improved graphics and UI(added support for SSAO, traces of wheels, the drop of water, pieces of dirt, and color settings of the fog, the navigation mode)
More realistic physics and controls
The game is now even more achievements
Was redesigned game hints
New soundtrack in the main menu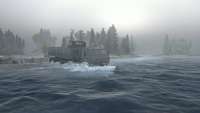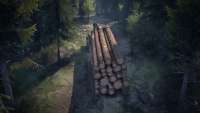 And the most important thing. The game is cheaper than on Steam. Feel free to take this game and enjoy realistic behavior of the car when passing the road. And if you want to install more equipment or put other sounds, then you can look at
mods for Spintires
. There you will find: trucks, coloring pages, trailers, weather conditions and much more.