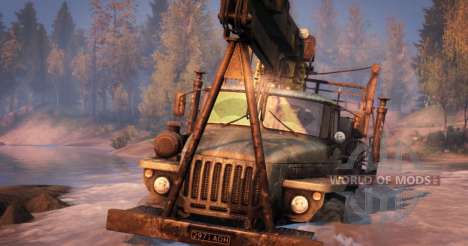 SpinTires is the game in which the main objective is to "drown" in the dirt riding your iron monster, conquering the wild territory, where even a tank can barely pass. The game occupies a unique niche in the gaming industry and has virtually no competitors in the genre. Developers recognize that in the official version of the game there is, unfortunately, not a lot of content, and regularly feed us with promises for updates, which is, alas, goes quite slowly. This may be caused by some "communication problems" between the developer Paul Zaberezhnyi and publisher Oovee Game Studios. Probably. But who knows?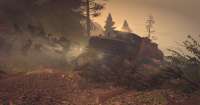 However, the update for SpinTires was released! Added to the game 5 new vehicles and another portion of promises of the developers about the imminent introduction of an official tool to create a
mods
and Steam Workshop support. Here is the list of new trucks: B-66, B-131, C-4310, D-537 and K-700. I bet you can't wait to hit the ground with their big wheels and get bogged down in the mud.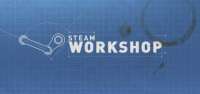 As for supporting Steam Workshop, it is almost done, although there are a few "things to work".
"We need a little more programming work, but this won't go until the current build will not be stable," officials from Oovee Game Studios said. - "So now we have two options: to release the update in its current state, without the support of Steam Workshop and modding tools, which will be ready in a couple of weeks, or delay the patch release, until all the preparations are completed."
"After long deliberation, we decided to release an update without support for Steam Workshop and tools, since at the moment they're not ready."